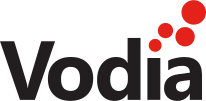 ICTGlobe and Vodia are excited to announce a part 2 collaborative training session detailing the benefits of the Vodia-MS Teams layered component facilitated by ICTGlobe.
Attendees will have the opportunity to learn about the value of using the Vodia Session Border Controller via ICTGlobe to utilize and call into MS Teams lines.
Vodia has been diligent in its efforts to build a solid and reliable integration with MS Teams. By leveraging this package offered by ICTGlobe, resellers can maximize their monetary returns while reducing their support queries.
Date: 8th of September
Time: 4:00PM SAST
Please do not hesitate to contact your High-Performance Team should you have any questions.