Reseller Newsletter October 2021
Monthly Reseller Newsletter
Congratulations to CS Telecoms, Untapped Connectivity and Future Proof Communications, who features in this month's newsletter. Thank you for your loyalty, dedication and hard work. We are honoured to do business with you!
Check out our Latest News for more frequent news.
Upcoming Training & Events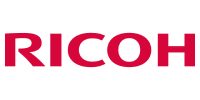 We are excited to host a training event for our Business Partner Ricoh Africa on the 5th of October 2021. Training is a key prerequisite of empowerment and success. ICTGlobe understands the importance of business communication within an organisation.
We focus on delivering the best possible solution to fit the specific communications needs of our Business Partner's customers through our training. Our certified trainers provide a product, business and technical training. We strive to equip your Business Partners to dominate the industry.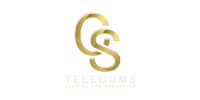 CS Telecoms
"ICTGlobe seemed to be well up to date in the market with products and services offered. They offer such a wide variety of products and services, enabling CS Telecoms to consolidate a client's needs by putting everything under one roof.
ICTGlobe offered CS Telecoms a platform that offered everything needed to provide to our client's needs product-wise, as well as the support offered to our clients for most products and services market-related and more. Clients are satisfied with the support and services offered and provided which is of most importance.
This opens more revenues in the future to do more business which benefits CS Telecoms and the clients.
It has been a great journey being part of ICTGlobe in 2021. We look forward to even bigger and better things. We are excited for what's to come."
New Reseller of the Month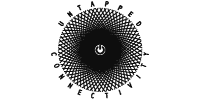 Untapped Connectivity
"Problems we encountered before ICTGlobe was not having robust enough telephony and connectivity to service our clients with as well as not having enough high-quality integrations with calling applications along with great calling rates.
We want to lead our industry with capabilities that no other business has, along with providing our clients options on extremally robust infrastructure redundancy. ICTGlobe has this covered for us.
ICTGlobe gave us the capabilities our business requires in order to impress, service & win deals.
We are able to programme, service & sell products from the office. Secondly when in front of clients we are able to unlock & show our true capabilities which no other business can showcase. It was recently that Coenie & Lucien joined us on a meeting where we really explained the back end of our business & the client with 130 staff was blown away.
Great rates & extremely intelligent people behind the business."
Technical Reseller of the Month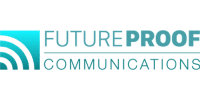 Future Proof Communications
"Before dealing with ICTGlobe, we worked with several communication platforms and providers.
We needed to split our focus and learn multiple platforms to do business, all while having a little day to day control of the services we used.
This was both highly inefficient and expensive to do. This also meant we could never truly focus our growth with one company to negotiate better terms for our clients. Instead, we had to fall in line with each companies' priorities.
While it offers a great range of products, the real difference ICTGlobe made was through its people, who worked tirelessly with us to grow the business, support our clients, and help us find solutions when the standard offerings fell short. That has allowed us to keep growing aggressively with a small team of our own."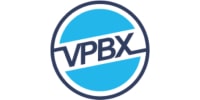 Website: www.vpbx.co.za
New edition to launch soon!
Although there are several VPBX benefits, the biggest draw for most companies are what many consider the four main components that set cloud services apart from traditional PABX systems:
Flexibility
Affordability
Simplicity
Scalability
Implementing cloud PBX systems can cut costs by as much as 75% for some business clients, and even those on the low end will still see savings of more than 25% comparatively. Since the only hardware cost is any physical phone the business needs to implement in the office, the Total Cost of Ownership is low with these systems, and the scalability reduces a lot of upfront and ongoing costs.
VPBX has value-added functionality with the versatility and available features that come with a VPBX system that is appreciated by businesses. There is a wide selection of available features, including:
A virtual attendant to answer and route all incoming calls
Call groups
Call recording
Voicemail and Voicemail transcription
Auto-attendant
Per second call cost
Call reports on extensions and SIP trunks
Easy call flow management tool
Hunt group availability
Setup wizard for quick access
Call waiting for music options
Inbound call queue management
Online portal for easy management
Quick and seamless number allocation with online porting
Our Latest Article
"In a 2019 report, Pew Research estimated some 900,000 people born in South Africa were living abroad in 2017, and that these expatriates are mostly skilled professionals. Once the Covid-19 pandemic began, in March 2020, even more people left the country, with thousands of South Africans emigrating to distant shores. South Africa's skills shortage is preventing the country from achieving five percent annual GDP growth – this growth is the country's only real chance of recovering from the pandemic and making a real dent in poverty."