We Are A First-Tier Icasa Licensed Telecommunications End-To-End Service Provider
ICTGlobe was formed in 2000 by industry professionals with decades of experience in the business communication industry.
Why Choose Ictglobe/Industry Specific Solutions?
Our range of products, vast infrastructure and technical expertise put us in the ideal position to provide our clients with bespoke solutions and services unique to their industry. We understand that each industry has unique requirements and challenges. Our teams of professionals ensure that the solutions provided not only fit the needs of the industry, but also the unique needs of each client.
To build sustainable relationships, deliver dependable service and provide innovative solutions.
To be the trusted provider of high-value business communication solutions.

Integrity

Honesty

Respect

Consistency

Accountability

Trustworthy
01 Cutting Edge Technology Services
02 99,999% Uptime
03 Superior Call Quality
04 Industry Specific
05 End-to-End Business Communications Solutions
06 Established National Footprint
07 Excellent Support
01 Dynamic Culture
02 Service Satisfaction Deliverables
03 Family Values
04 Striving Towards Excellence
05 Driven to Exceed Expectations
ICTGlobe has direct and redundant interconnects with all major voice networks in South Africa, including Vodacom, MTN, Cell C, Telkom and ECN.
Because we are directly interconnected, we can offer you competitive rates and the best possible quality as we do not have to rely on other upstream providers to terminate calls. Existing telephone numbers can also be ported directly to us.
Our voice platform is built on an industry-leading soft switch platform that enables service providers to launch and manage modern telecommunication services on a single software platform. It also offers an integrated software platform for service providers, wholesale carriers, ISP, MVNO and NGN operators.
ICTGlobe is directly peered with over 95% of the South African networks. We have the lowest possible latency which is essential for VoIP and business connectivity or any other real-time data applications. We have directly peered with all the major content providers.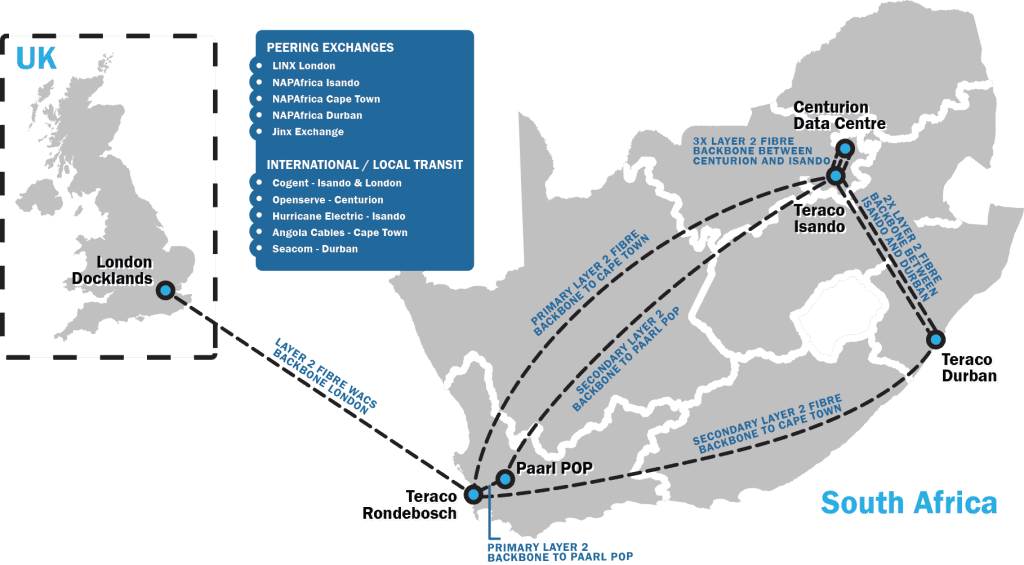 Skip logging in, get
what you need with a
few key details