ICTGlobe offers Point Of Sale software for retail, hospitality, entertainment,  restaurants, and more. The functionality is simple to use while providing complete analysis and reports.
We supply a wide range of POS terminals or convert a mobile phone into an integrated POS device.

iPOS
iPOS is an innovative point of sale software solution. It is entirely immersive and customizable to fit the need of any business that operates on a smart device like your phone or complete integrated POS network. The iPOS functionality is simple and easy to use while providing detailed technical analysis and reports to management and accounting.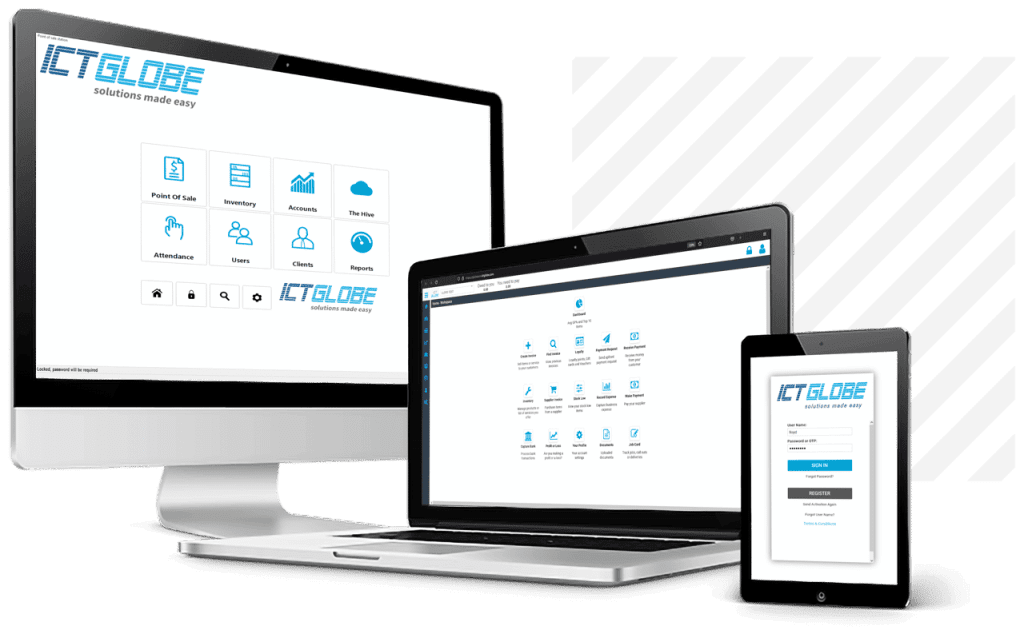 Skip logging in, get
what you need with a
few key details